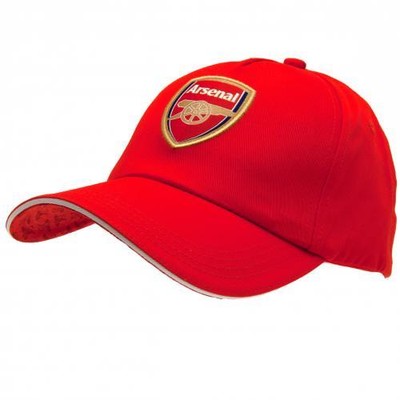 Click here to see similar items on eBay, and to buy.
Licensed Merchandise StoreAmerican SportsNBABoston CelticBrooklyn NetsChicago BullsCleveland CavaliersDallas MavericksGolden State WarriorsLos Angeles LakersMiami HeatMinnesota TimberwolvesNew York KnicksSan Antonio SpursNFLArizona CardinalsAtalanta FalconsBaltimore RavensBuffalo BillsChicago BearsCincinnati BengalsCleveland BrownsDallas CowboysDenver BroncosDetroit LionsGreen Bay PackersHouston TexansIndianapolis ColtsJacksonville JaguarKansas City ChiefsLos Angeles RamsMiami DolphinsMinnesota VikingsNew England PatriotsNew Orleans SaintsNew York GiantsNew York JetsOakland RaidersPhiladelphia EaglesPittsburgh SteelersSan Francisco 49ersSeattle SeahawksTampa Bay BuccaneersTennessee TitansWashington RedskinsNHLAnaheim DucksEntertainmentFilm & TVAdventure TimeAngry BirdsThe AvengersBatmanBetter Call SaulThe Big Bang TheoryBingBreaking BadCaptain AmericaClangersDanger MouseDC ComicsDC UniverseDeadpoolDespicable MeDisney PrincessDoctor StrangeDoctor WhoDragonsEmojiFantastic BeastsFinding DoryThe FlashFriendsFrozenGame of ThronesGaming / AudioGhostbustersGuardians of the GalaxyHarryPotterThe HobbitIn the night GardenKung Fu PandaLego BatmanLord Of The RingsMarvelMinionsPaw PatrolPeppa PigRick & MortySarah & DuckThe Secret Life of PetsShopkinsThe SimpsonsSpidermanStar WarsSuicude SquadSupermanTeenage Mutant Ninja TurtlesTokyo GhoulToys / GamesTransformersTrollsTwirly WoosThe Walking DeadWWEGamingAssasins CreedCall Of DutyHaloPlaystationPokemonWorld of WarcraftMusicJustin BieberOne DirectionSlipknotFootballPremier LeagueArsenalChelseaCrystal PalaceEvertonLeicester CityLiverpoolManchester CityManchester UnitedNewcastle UnitedStoke CitySunderlandSwanseaTottenham HotspurWest Bromwich AlbionWest Ham UnitedFootball LeagueAston VillaBirminghamBlackburn RoversCoventry CityDerby CountyFulhamHull CityIpswich TownLeeds UnitedMillwallNottingham ForestQueens Park RangersWigan AthleticWolverhampton WanderersA.C. MilanAjaxAtletico MadridBarcelonaBayern MunichBenficaBorussia DortmundCelticInter MilanJuventusMonacoParis Saint GermainPortoRangersReal MadridSevillaSportingValenciaInternationalBelgiumBrasilEnglandFranceGermanyHollandNorthern IrelandPolandPortugalScotlandUruguayWalesAll TeamsRugbyEnglandIrelandLeicester TigersScotlandWalesShock DoctorUk SellerAll items in stockSame Day ShippingIf you order before 2pm Worldwide ShippingMultiple options availableArsenal F.C. Cap RDDescription- adult baseball cap
– 58cm adjustable strap with metal clasp
– with a swing tag
– official licensed product
Helpful LinksAdd To Favourite SellerAsk Seller a QuestionView FeedbackVisit Our StoreAbout UsContact UsShippingPaymentReturnsTermsContact UsShippingSame Day Dispatch Monday – Friday
All items are in stock and ready for dispatch if the order is placed before 2pm weekdays (excluding signed memorabilia, this is a 2 to 3 day dispatch time).
All items listed on eBay will state an estimated delivery time, upgrade options are available at checkout, should you require your order quicker.
UK Services Available
Royal Mail – Standard 2nd Class
Royal Mail – Standard 1st Class
Royal Mail – Tracked 48
If you need it faster
UPS Next Day Courier Service – 7.80*
Order by 3:30pm for next day delivery (excludes weekends and Bank Holidays)*UPS Courier Service will require a signature upon delivery, the service stated is only for addresses within mainland England, Wales and Scotland (excluding Highlands & Islands).
Please contact us for further details.Worldwide Services Available
Royal Mail – International Standard
Royal Mail – International Tracked / Signed
UPS Courier Service
Should your order not arrive in the delivery time stated, please contact us so that we can resolve any issue.PaymentShop with confidence using our secure checkout system. For your convenience, we accept PayPal, and all major debit and credit cards processed by PayPal.Payment must be made immediately to complete the order and reserve stock.ReturnsWe want you to be satisfied every time you shop with us. Our 'no quibbles' guarantee means that if for any reason you are unhappy with your purchase you may cancel your order and return the items to AllSports eStore within 14 working days from receipt, you will receive a refund within 7 working days of receipt of the returned items, these must be returned in a condition where they can be resold. AllSports eStore accepts no liability for any postage costs incurred.
Returns should be sent to AllSports eStore, PO Box 70, Leyburn, DL8 9AJ. It is vital that you include the relevant Returns Number, this will be sent via email upon cancellation of the order.Faulty Goods
In the unlikely event that your items are faulty upon receipt please contact us for a replacement or refund quoting your reference number, a freepost returns label will be sent via email.TermsThese terms and conditions were last updated on 11/07/2017. The sale and purchase of items from the listing are governed by our terms and conditions as set out below. 'We' or 'Our' means AllSports eStore. 'You' or 'Your' means the person ordering items from this listing.Goods are supplied by AllSports eStore directly to you and the contract of sale then exists between you and AllSports eStore. These terms and conditions cover all sales made through eBay.Prices, description and availability of goods
Prices are subject to change without notice and all goods are sold subject to availability. Whilst we take the utmost care to ensure the product descriptions, pictures, information and prices are accurate we do not accept liability for any inaccuracies, errors or omissions. Colours may vary slightly from those shown on the listing due to the limitations of Internet technology.
Orders are accepted at our sole discretion and we maintain the right to decline orders without giving any explanation.Delivery Arrangements
We will notify you if your goods are not able to be dispatched within one working day. The costs for delivery are shown depending on the shipping destination and the delivery service selected.Unless the goods are defective, damaged or not as specified on your order acknowledgement, you are responsible for the cost of returning goods to the AllSports eStore. We recommend that you use Recorded Delivery, as proof of shipping is not proof of receipt. If however the goods are faulty then a freepost returns label will be sent via email.Complaints
Should you have a complaint with the service or product we provide please contact Customer servicesUpon receipt of your complaint we will:
Acknowledge complaints within 5 working days
Advise you how long it will take to resolve the complaint
Keep you informed throughout the processTrademarks and Copyright
All third party copyright, trademarks, brand names, product names and titles on this listing are acknowledged. This listing is protected by Copyright and the Copyright, Trademarks, logos and Intellectual Property rights for the content of the AllSports eStore belong to AllSports eStore. ALL RIGHTS RESERVED. Any use, printing or copying of materials on this listing, other than in the course of browsing, selecting products and ordering from us, is strictly prohibited unless permission has been given by AllSports eStore.The contract will be governed by the laws of England and Wales and you agree to submit to the jurisdiction of the English courts. These terms and conditions do not affect your statutory rights as a consumer.Contact UsIf you wish to enquire about this listing or any other product we supply please feel free to contact us by the eBay messaging system. ebay listing template designby
Click here to buy, and to see similar items on eBay
---
Category: Sports Memorabilia:Football Memorabilia:Caps/ Hats
Location: Leyburn